CALL US AT :




1 (561) 237-5610
Every Monday online via google meet.
link code: hur-kpaw-ewv
from 7:30pm-9:30pm
​
Join us if you would like prayer.
This prayer ministry was established since 1999. If you would like to join our intercessory prayer meeting to come in agreement and pray for the nations. Please call (561) 237-5610 to be a part of this ministry.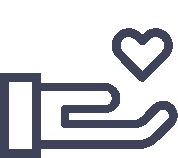 "Whoever is generous to the poor lends to the Lord, and He will repay him for his deed."